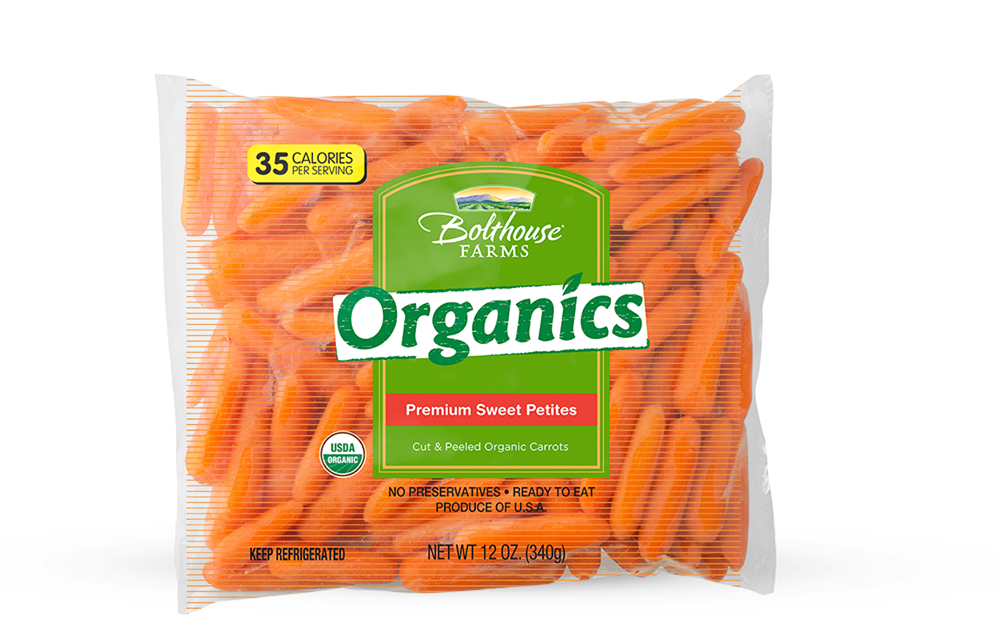 Organic Carrots
Organic Sweet Petites
These are cut from the sweetest part of the organic carrot. They add the perfect balance of natural carrot sweetness when roasted and seasoned with savory garlic and Parmesan or citrus and sage.
No Artificial Preservatives
Ingredients
Organic Carrots
---
TRANSPARENCY
If a product is USDA certified organic it automatically means that it is non-GMO. That's because only crops from non-genetically modified seed are allowed to be certified organic.